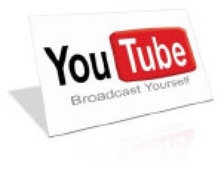 Media & Downloads
Videos
(1) Pennine Outdoor Leisure Company Videos
Pennine Corporate Video
Generic Assembly Video
Fiesta Assembly Video
Crusader Assembly Video
Pathfinder Assembly Video
(2) Blue Sky In House Videos
1998 Pennine Aztec
Walk Through Video
Folding Campers:
What's It All About?
(3) Other Third Party Videos
A collection of videos, from a variety of sources, designed to, hopefully, educate and inform. Quality will vary significantly, but, hopefully, they will all be of some use.
Fit To Tow
Fit To Tow - Small Trailer
Fit To Tow - Large Trailer
Fit To Tow - Caravan
A series of brief videos, produced by the Highways Agency, and presented by Carol Smillie,to equate us with the ins and outs of towing, both from a general perspective, and in respect of specific units.
Produced by Venture Caravans, this is just a quick minute and a half tour of a 1999 Pennine Fiesta.
We love this video. Cool music & a woolly hat. What more could you want? Where other videos make it look easy, this guy makes it look 'real' in an early 90's Pullman.
More cool music, but a slightly slicker presentation from Casey's Ouitdoor Leisure! The setting up of a 2013 Pennine Pathfinder Q6, compressed into a little over 2 minutes.
Another folding camper gets the Casey's treatment. This time a 'pre toilet compartment' Pennine Fiesta Q2 + 2.
Back To Venture again. This time, a 2010 Conway Cruiser gets the quick tour treatment.
This is just a small selection of the videos we have on file. If you would like to take a look at the rest, feel free to check out our Youtube Channel, by clicking on the image below: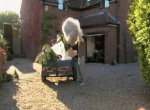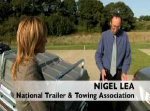 Recent Projects Slideshow

2002 Pennine Apollo
Walk Through Video
2003 Trigano Randger
Walk Through Video



Conway Countryman
Pennine Fiesta
Pennine Pathfinder
2016 Pennine Models - Brief Walk Through Videos From The 2015 Motorhome & Caravan Show At The NEC
The videos on the left were all taken at the 2015 NEC Show. A number of other videos were taken at the same time, which can all be found on our Youtube Channel, by clicking on the link at the bottom of the page.

Pennine Aztec Slideshow



Pennine Apollo Slideshow
Pennine Fiesta Slideshow
Pennine Sterling Slideshow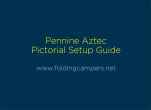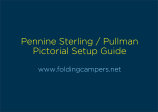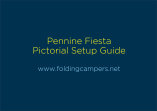 Aztec Setup Slideshow
Fiesta Setup
Slideshow
Sterling / Pullman Setup Slideshow
Blue Sky Recreation Limited. Freephone: 0800 069 9601, Freefax: 0800 069 9602, Email: info@blueskyholdings.co.uk