Blue Sky Recreation Limited. Freephone: 0800 069 9601, Freefax: 0800 069 9602, Email: info@blueskyholdings.co.uk
Folding Camper & Trailer Tent Definitive Guide
Model Summary: Raclet Quickstop X Trail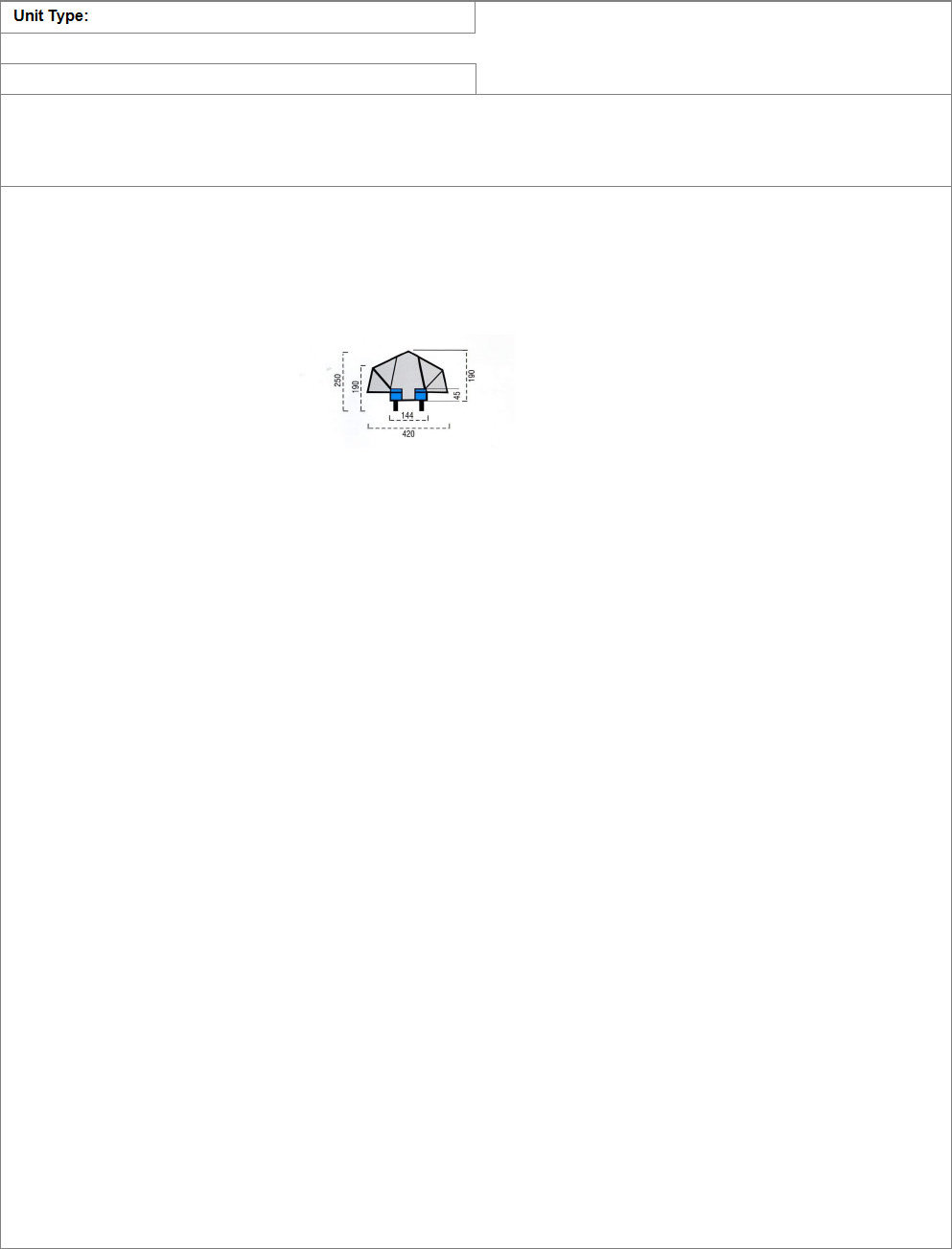 Model Summary:
Travelling / Stored:
The Raclet Quickstop X Trail is the smallest and quickest of the Folding Camper style Trailer Tents. As standard it comes as a 4 berth, however, by adding skirts and under bed tents, it can be doubled up to an 8 berth. To set up the cabin on a Quickstop will take under 5 minutes with no pegging needed. Using the Raclet cabin system the Quickstop is erected by lifting over the two beds extending 3 frame sections and doing up 2 zips. There are no loose poles to worry about.The awning is a standard Trailer Tent / Folding Camper Awning with 4 zip out panels and a zip in ground sheet
Because the whole Quickstop range has been produced for the UK marketplace, only, it is an unfortunate ommission from both the Raclet main website, and all of its current literature.

Berths:
Setup / On Site:
Width
Height
Length
Width
Awning Size
330cm
144cm
120cm
200cm
420cm
250cm x 420cm
Gross Weight
Wheel Size
Tyre Size
Tyre Pressure
380kg
650kg
13"
135 x 13
Paperwork

Gallery:
Trailer Tent (Current Model)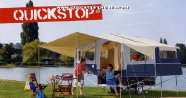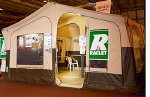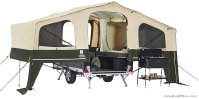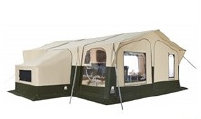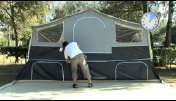 Quickstop Assembly Video
Four (Plus up to four more in optional awning annexes)