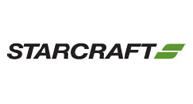 Folding Camper & Trailer Tent Definitive Guide
Started in October 2014, the ultimate aim, here, is to provide a comprehensive, model by model, guide to every folding camper or trailer tent, ever manufactured or sold in the UK, and, indeed, further afield, regardless of manufacturer or date.
This guide is not designed to act as a review of these campers, and much of the detail will be taken straight from the manufacturers own specifications. Rather, it is intended to give a general guide as to what options are available, both new and used, to anyone thinking of buying one for the first time. Also, people will, often, buy a second hand camper with little or no idea what it is they have actually bought. By providing a central point of reference, including, wherever possible, any relevant doumentation, such as instructions, brochures and handbooks, we hope to maximise the purchaser's usage and pleasure from their recent acquisition. As time progresses, we will add to the information provided, and begin to personalise the reporting more, in order to give a fuller picture.
We will summarise these, initially, by manufacturer, sub divided into folding campers and trailer tents, and then sorted in order of year of manufacture. Particularly in these early days, there will, inevitably, be gaps in the information, and any help, pictures or information that visitors to this site can provide will, as always, be greatly appreciated. Also, this is a pretty huge undertaking, which is likely to take a number of years, to even get the basics in place, so please bear with us while this is a work in progress. Thankyou.
Main Manufacturers (Alphabetically):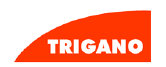 Blue Sky Recreation Limited. Freephone: 0800 069 9601, Freefax: 0800 069 9602, Email: info@blueskyholdings.co.uk