Blue Sky Recreation Limited. Freephone: 0800 069 9601, Freefax: 0800 069 9602, Email: info@blueskyholdings.co.uk
Folding Camper & Trailer Tent Definitive Guide
Manufacturer Summary: Cabanon
Z1 Petite Synthe
2 Rue De L'Albeck
59640 Dunkerque
FRANCE
+33 3 28 25 46 46
www.cabanon.com
Manufacture Des Tentes Cabanon
Formed in 1959, in Northern France, Cabanon has over 50 years experience in the manufacture of tents and, more recently, trailer tents. The company now operates from its own factory, in Dunkirk.
As with many other manufacturers, each tent or trailer tent is issued with a unigue serial number, allowing the company to track it throughout its life, thereby ensuring the best match for parts and accessories.
What is less common is the fact that every single component, from tent pegs to canvas is manufactured in house, at the company's Dunkirk factory.

Cabanon started out as; 'Compagne Generale Industriale', and, in 1971, they entered into an agreement with Conway to manufacture all of the trailer tent and folding camper canvases for that company. This agreement continued until Conway ceased trading, at which point Cabanon continued to manufacture some Conway trailer tent models until 2008.
At present, there are eight trailer tents in the Cabanon range. Click on the link above to view them.
Web Site:
Email:
Company Synopsis:
2009 Cabanon
Trailer Tent Brochure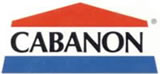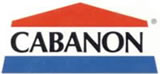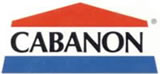 Generic Cabanon Manual
2014 Cabanon
Trailer Tent Brochure