Blue Sky Recreation Limited. Freephone: 0800 069 9601, Freefax: 0800 069 9602, Email: info@blueskyholdings.co.uk
Folding Camper & Trailer Tent Definitive Guide
Raclet Model Summary
According to the 2015 Raclet brochure, there are, currently, four models in the range, however, with such an extensive manufacturing history, as you can imagine, there are plenty of additional models available on the second hand market as well. You will note that the image for the Quickstop X Trail is different from the other three current models. This is because it is a UK only product, and is not featured in the standard Raclet brochures and web site.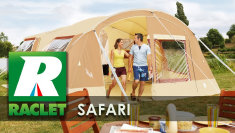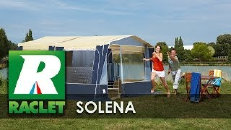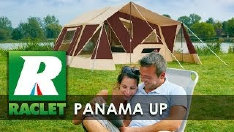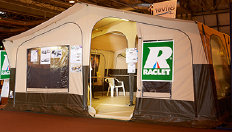 Current Models
Previous Models (Alphabetically)
Allegra
Tamaris
Moovea
Minto
Panama
Armada
Bermudes
Jasmine
Sprint
Parthenon
Antibe
Ardeche
The more we look into the Raclet range, over the years, the more it becomes apparent that there is a seemingly endless number of models and variants in existence. As time goes by, we will be adding as much detail as possible to each model, but, for now, they are, simply, listed, here, in order to give an indication of the extent of models available. As we get to complete each model's page, the links will be made active, thereby allowing you to check out everything we have been able to find about that individual unit, including, where applicable, dimensions, weights, documentation, images and videos.
Batik
Calypso
Borneo
Cevennes
Cote D'Azur
Flores
Globetrotter
Ibiza
Iris
Jade
Luxor
Junior
Lagon
Lavendel
Pamplona
Marbella
Prestige
Primavera
Quickstop
Rosas
Provence
Verona
Super Quickstop
Trailer Tents
Folding Campers
Every time we research one model, we seem to find a couple more, so, no doubt, this is not a complete list, just yet. Any details you may have regarding other models in the Raclet range would be greatly appreciated, so that we can continue to improve the level of information we provide.
Marathon
Santale
Acropolis
Globetrotter